(Project Management Related)
PMP Exam Prep, Tenth Edition-Upgraded
About:
This Upgraded Edition of our best-selling book now includes a license to the new PM FASTrack® – PMP® Exam Simulator – Version 10 Basic subscription. PM FASTrack® Basic includes all the great features of our online exam simulator.
Pricing:
PMBOK Guide – Seventh Edition
About:
The book includes The Standard for Project Management. The standard is the foundation upon which the vast body of knowledge builds, and the guide serves to capture and summarize that knowledge.
Pricing:
PMI ® Certifications Handbook
About:
The features in this handbook allow you to:
Find information on each policy or procedure by clicking on a topic in the left navigation bar. Find tips and important information by reading NOTES throughout the handbook. Access the online application system and other information by clicking on links within this handbook.
Pricing:
PMP certification exam content outline (ECO) 2021
About:
We are offering over 650+ Realistic Questions aligned to PMBOK 6th Edition with detailed explanation so as to guide you on all the guidance you require for the PMP Certification Exam
Pricing:
Head First PMP: A Learner's Companion to Passing the Project Management Professional Exam
About:
This updated fourth edition takes you beyond specific questions and answers with a unique visual format that helps you grasp the big picture of project management. By putting PMP concepts into context, you'll be able to understand, remember, and apply them–not just on the exam, but on the job.
Pricing: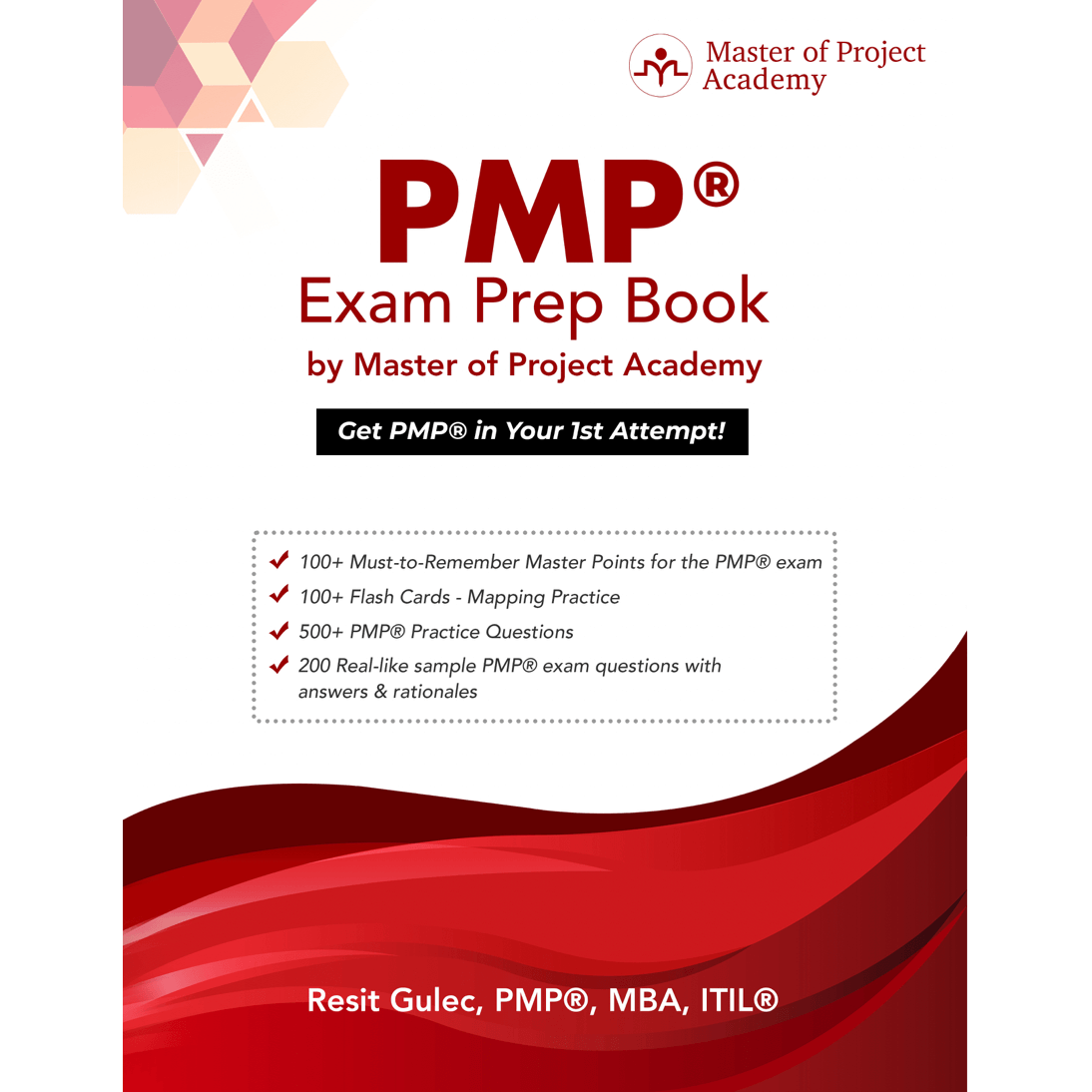 PMP Exam Prep Book by Master of Project Academy
About:
If you're a professional with experience of participating, leading and directing projects, this PMP Exam Prep Book will help you prepare for PMP certification and boost your chances of passing first-time – even if you're currently working full-time.
Pricing:
PMP: Project Management Professional Exam Study Guide
About:
This comprehensive study guide features the Sybex test engine with two practice PMP exams, electronic flashcards, two hours of audio review, as well as two bonus Certified Associate in Project Management (CAPM) exams. The book covers a wide-range of project management and exam topics, concepts, and key terms.
Pricing:
The PMP Exam: How to Pass on Your First Try, Sixth Edition
About:
This book is based on the 6th edition PMBOK Guide® and has been fully updated for the March 2018 exam. A complete guide for the PMP certification exam, The PMP Exam: How to Pass on Your First Try provides all the information project managers need to thoroughly prepare for and pass the test. This comprehensive study resource includes: ·
Pricing:
PMI's recommended reading
| Title | Author(s) | Published by | Free Download/ Buy |
| --- | --- | --- | --- |
| Project Management: A Systems Approach to Planning, Scheduling, and Controlling | | | |
| Effective Project Management: Traditional, Agile, Extreme, Hybrid | | | |
| Fundamentals of Technology Project Management, 2nd Edition | Colleen Garton and Erika McCulloch | | |
| Project Managers Portable Handbook, 3rd Edition | David Cleland and Lewis Ireland | | |
| Information Technology Project Management, 7th Edition | | | |
| Essential Scrum: A Practical Guide to the Most Popular Agile Process | | | |
| Project Management: The Managerial Process | | | |
| The Project Management Tool Kit: 100 Tips and Techniques for Getting the Job Done Right | | | |